ABOUT US :
The Oxford College of Hotel Management is a leading pioneer College, established in the year 1994, offers 4 year Bachelor's degree program spreading to eight semesters. It is affiliated to Bangalore City University & recognized by Government of Karnataka & A.I.C.T.E, New Delhi.
It is affiliated to Bangalore City University & Recognized by Govt of Karnataka & A.I.C.T.E New Delhi , NAAC Accrediated
Our MTTM program spreading to four semester, helps student in developing tourism related areas to enhance ethical & human values from our traditions. . It's an in-depth study about tourism which helps in Tourism Management Education.
Presently the College is catering education to more and more students in hospitality sector. With a dynamic Management ever open to innovative ideas and committed to hospitality & tourism education, the efforts on investing on resources are commendable. The College has adopted a dynamic, global, high quality, creative and communicative approach in education and research within an intensely learning environment.
We are revolutionizing professional development of future of Hospitality Industry through innovative training, constant growth & opportunities while upholding the college's philosophies and values. College represents state of art in Hospitality industry and preparing students to be the dynamic leaders of tomorrow. The Oxford always scores high on positive attitude effective communication, personal grooming, and professional etiquettes. Our Hotel Management College has been ranked one of the top private colleges in India.
It focuses on conceptual, analytical communicative with general awareness skills to meet the needs of the changing and challenging global business scenario.Our students have proved the best by achieving University ranks. They have been placed in many leading hotels, resorts, facilities & event management companies, airways & travel agencies. Many of our students have joined to the guest relations in most of leading companies. Our understanding with the hospitality recruiters has proved a very great success in training & placements.
PLACEMENT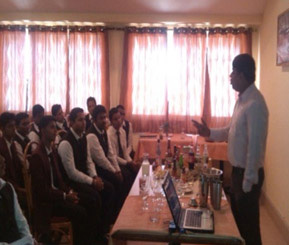 The College has a well-established placement-cell to take care of the placement needs of the budding hoteliers. Various national and international chains of hotels and restaurants conduct campus interviews and our students are placed across the globe in hotels, restaurants, cruise liners, hospitals and other service-oriented industries.
JOB OPPORTUNITIES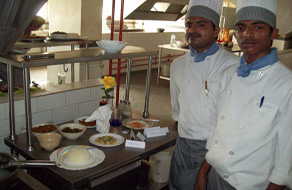 Our career development department is very active in placing students in training, induction training & obtaining their first job by inviting 20 leading hotels & their chain per year such as Accor group, Hyatt, Taj, Oberoi, Leela's, ITC, Le Meridien, Sarovar & others. The average no. of interview per students will be three. In case the student is not placed he/she will be sent back for re-orientation.
COURSES :
Master in Travel and Tourism Management
Bachelor of Hotel Management
ADDRESS :

J.P. Nagar,Bangalore
FOR MORE DETAILS CONTACT : 7013107986