About College: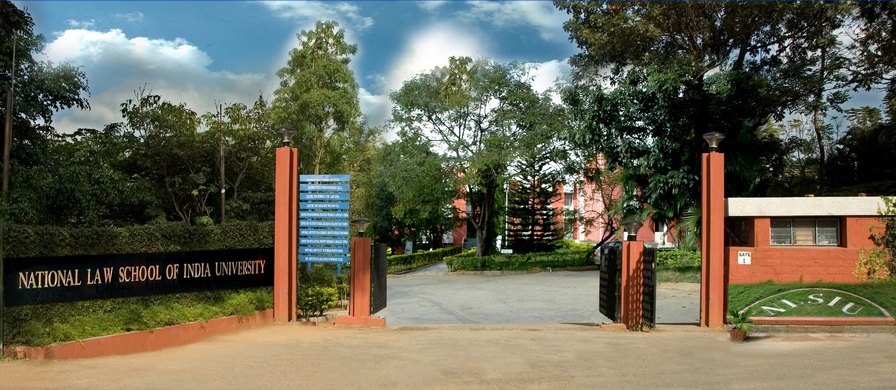 NLSIU was the first National Law University established in India in 1986. The premier law school was set up with a mission to pioneer legal education reforms, and to anchor the transformation of the Indian legal system through research and policy interventions.
Consequently, the NLSIU was one of the first institutions in the country to introduce the five-year integrated law degree at the undergraduate level with the commencement of the first batch in 1988.
And for over 30 years now, the University has irrefutably remained a leader in the field of legal education in the country. This long-standing record has been possible due to the strong collaborations between legal academics, the Bar, the Bench and the State Government of Karnataka.
Governance
NLSIU was established under the National Law School of India Act (Karnataka Act 22 of 1986), which was notified in the official Gazette August 29, 1987. This Act conferred complete administrative and academic autonomy to the University which is housed in the Bengaluru University campus. It is the basic governing document for the University and all persons associated with it.
The University's Chancellor is the Chief Justice of India, and the Chairman of the Bar Council of India is the Chairman of the General Council. The University's Governing bodies include representatives from the Bar Council of India, the Judiciary, the Government of Karnataka, and the Law School faculty.
Vision
NLSIU has consistently strived to push for a paradigm shift in the field of legal education. To achieve this vision, NLSIU places high emphasis on the following practices:
Creating curricular experiences on par with highest contemporary standards
Providing socially relevant learning experiences to its students
Enabling scholars to generate impactful reforms that are not only systematic but also sustainable
Enabling digitization of academic and research resources
With an array of research centres, projects underway and a team of expert faculty and administrators, NLSIU seeks to create opportunities that will open doors to a more inclusive, progressive, and innovative approach to legal education.
University life
NLSIU's sprawling 23-acre campus in Nagarabhavi, Bengaluru, is home to a vibrant student community that includes student associations and events. Students get to engage in moot courts and debates at a competitive level, both domestically and internationally. Equipped with a state-of-the-art library, multiple academic centres, student housing and essential facilities, the University is committed to serve as a breeding ground for future leaders.
COURSES OFFERED:

Post Graduate Diploma in Medical Law and Ethics (1 year)
B.A. LL.B. (Hons.)  (5 years)
Master of Business Law  (2 years)
LL.M. in Business Law  (1 year)
Post Graduate Diploma in Cyber Law and Cyber Forensics  (1 year )
Post Graduate Diploma in Intellectual Property Rights Law  (1 year )
M.A. in Public Policy  (2 years)
Post Graduate Diploma in Environmental Law  (1 year )
Ph.D. in Law  (3 years )
LL.M. in Human Rights Law  (1 year)
Post Graduate Diploma in Child Rights Law  (1 year)
Certificate in Foundations for a Legal Education  (4 weeks)
Post Graduate Diploma in Consumer Law and Practice  (1 year)
M.Phil. in Law  (1 year)
Doctor of Law(LL.D.)  (3 years)
ADDRESS:
NLSIU Bangalore Courses & Fees 2022
For more details contact 7013107986