SRM MEDICAL COLLEGE HOSPITAL & RESEARCH CENTRE: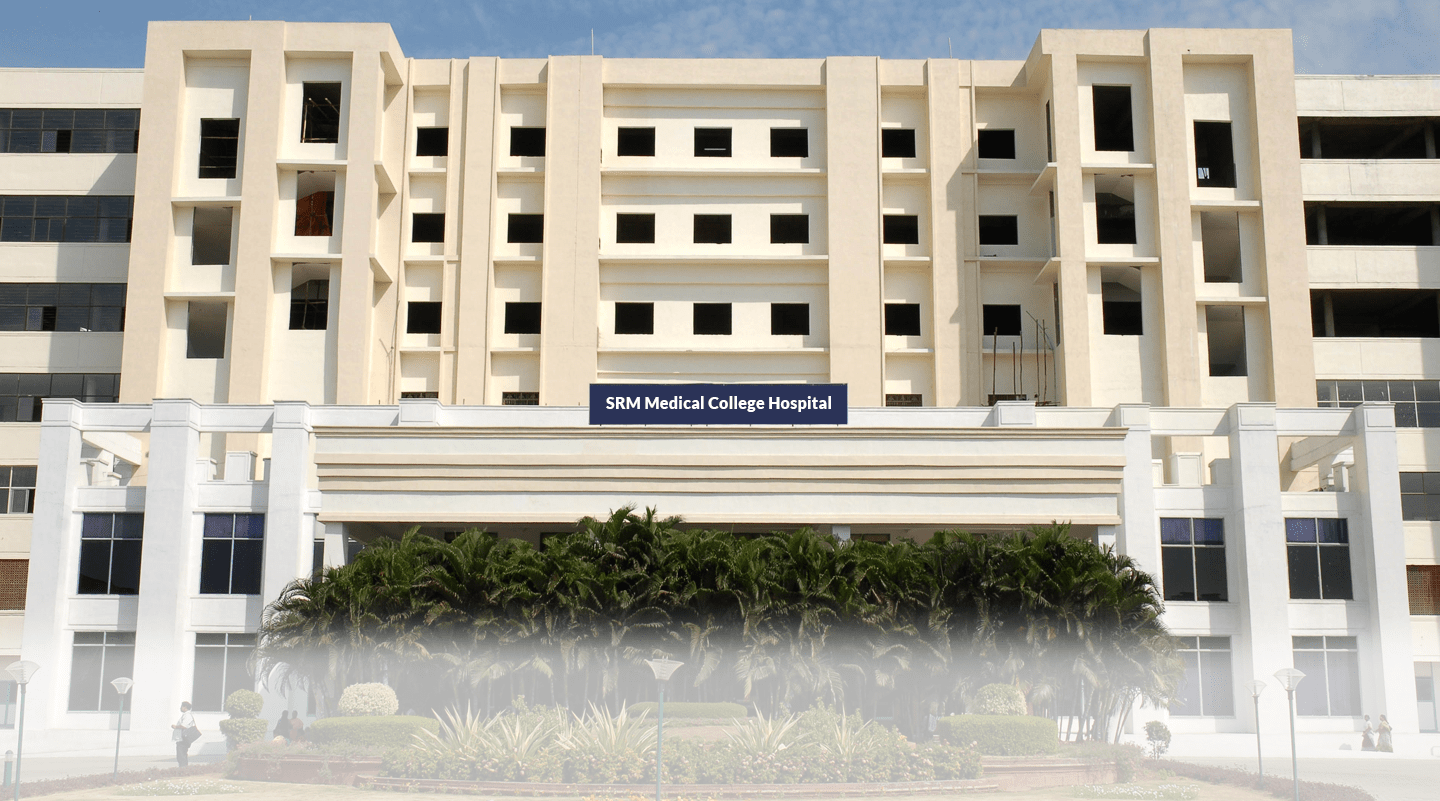 MBBS ADMISSIONS 2023-2024
Admission to MBBS Program at SRM Medical College Hospital & Research Centre, Kattankulathur will be done through the Common Counselling by Medical Counselling Committee of Directorate General of Health Services (MCC of DGHS), New Delhi. Those candidates, who get selected for admissions at SRM Medical College Hospital and Research Centre, should report to the Dean between 09:00 a.m. to 05:00 p.m. as per the Admission schedule issued by MCC of DGHS. Candidates are advised to visit https://mcc.nic.in/ regularly for updates.
MBBS Admission Enquiry 
Email id: – ugadmissions.medical@srmist.edu.in
Documents required at the time of Joining / Reporting:
Original documents along with two self-attested photocopies of documents for
admission to MBBS are as mentioned below:
Allotment letter issued by MCC. (Medical Counselling Committee)

Admit cards of Exam issued by NTA. (National Testing Agency)

Result / Rank letter issued by NTA.

Date of birth Certificate (if Metric Certificate does not bear the same)

Class 10th Marks sheet

Class 10+2 (HSC or Equivalent) Pass Certificate

Class 10+2 (HSC or Equivalent) Marks sheet

Ten (10) Passport size photograph same as affixed on the application form.

Proof of identity – Aadhar

.Transfer Certificat
Conduct Certificate
Migration Certificate (If applicable)
The candidate should also bring the following Certificate, if applicable:

SC/ST Certificate issued by the competent authority (in the standard format as specified in the prospectus/information bulletin) and it should be in English or Hindi in language. Sub caste should be clearly mentioned in the certificate. Some of the States insist for English version of Caste Certificate.
In case the certificate is in regional language the candidate should carry an
Attested translated copy of the certificate in English/ Hindi.
OBC-NCL as per Central List certificate issued by the competent authority.
The sub- caste should tally with the Central List of OBC. The OBC
candidates should not belong to Creamy Layer to claim OBC reservation
benefit. The OBC certificate must be in the standard format as mentioned in the prospectus/ Information Bulletin.
Disability Certificate issued from a duly constituted and authorized Medical Board in an online format by the designated centres as per NMC norms (Gazette Notification no. MCI-34(41)/2018- Med. /170045 dated
04/02/2019). No other PWD certificate, issued by any other Authority/Hospital will be entertained.
EWS Certificate as per the prescribed format.
Important Note:
The Candidates who have been allotted a seat through NEET UG Counselling by MCC are informed that they need to upload scanned copies of original documents to the MCC portal as per the dates mentioned in the schedule published by MCC.
Candidates without original certificates/ documents shall not be allowed to take
admission.
Candidates who have deposited their original documents with any other Institute/College/ University and come for admission with a certificate stating that "their original certificates are deposited with the Institute /College/ University" will not be allowed to take admission.

Allotment letter given by DGHS for admission is subject to fulfillment of all
eligibility criteria prescribed by the NMC and Medical fitness of the candidates.
Those who do not fulfill the prescribed eligibility criteria and not found medically
fit will not be admitted to the course of study to which they are allotted by the
DGHS.